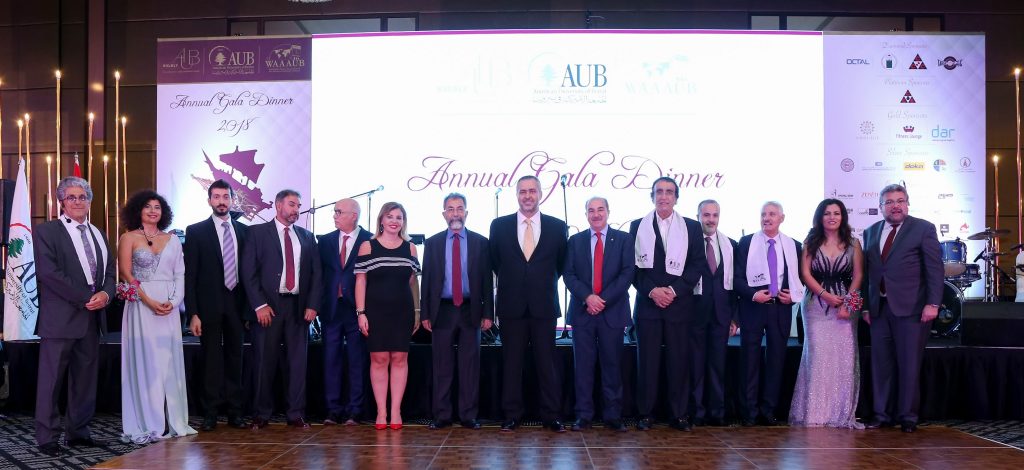 ENDURING TIES
August 8, 2019
The theme of the gala dinner that the Oman Chapter organized on December 7, 2018, was "Sur to Sur – a tale of two cities." Former Chapter President Ghassan Shammas (BBA '00) remembers it well: "great university, great night out, and a great cause." The gala dinner celebrated the enduring links between two ancient cities, Sur (known also as Tyre) in Lebanon and Sur in Oman; between Oman and Lebanon; and between AUB alumni in Oman and their alma mater. The gala dinner was also a very successful fundraising event.
There are currently 76 members of the Oman Chapter. "It is a dynamic community—always changing, expanding and shrinking, a direct result of the condition of the Omani market," explains current Chapter President Bilal Mohamad Ghazi Raad (BAR '91). Raad is part of what he describes as a "full house" of six AUB graduates – or soon-to-be graduates – including his wife and four children. "There are other AUB alumni parents, but I think I get the prize," says Raad. Although most alumni are from Lebanon, there are also many from Jordan, Palestine, Oman, Armenia, and Greece. They work in contracting, supply and services, and also as consultants.
It's an active chapter that includes not just alumni, but also members of the Lebanses diaspora such as Ambassador Albert Samaha. Although not an alumus himself, Ambassador Samaha is the father of a current AUB student. Chapter members get together regularly for informal social events, such as the annual Family Day that took place most recently on March 8, 2019. The chapter also organizes an annual gala dinner to raise money for the chapter's scholarship fund. The chapter currently supports 12 scholarship students at AUB. "Participating in chapter events and supporting this scholarship fund is a way for us to pay back what we owe AUB. We want very much also to give hope, help, and support to those students who would be unable to continue their studies at AUB without assistance," says Raad.
Shammas is one of those who supports scholarships. He has very personal reasons for doing so having seen the impact that receiving a scholarship can have. "Several generations of my family and many relatives have studied at AUB and achieved success. My father, Youssef Shammas (BE '67) earned a scholarship to study at AUB," Shammas explains. "His AUB degree was one of the keys that enabled him to attain many accomplishments. This inspires me to do my part to help others to study at AUB." Although he graduated from AUB more than 50 years ago, Youssef Shammas, who also supports scholarships, says that AUB "continues to play an important part in my life."
Oman-based alumni support their alma mater in other ways as well helping the university to build even stronger ties in Oman. In October 2018, for example, Dean Iman Nuwayhid led a delegation from the Faculty of Health Sciences that met with a number of senior officials including Dr. Ahmed Al-Saidi, Oman's minister of health.
"We have a great group of alumni and friends in Oman," said Associate Vice President for Development and Alumni Relations Salma Oueida. "They support our university in many ways."
You'll find a list of current AUB alumni chapters here.