Campaign Story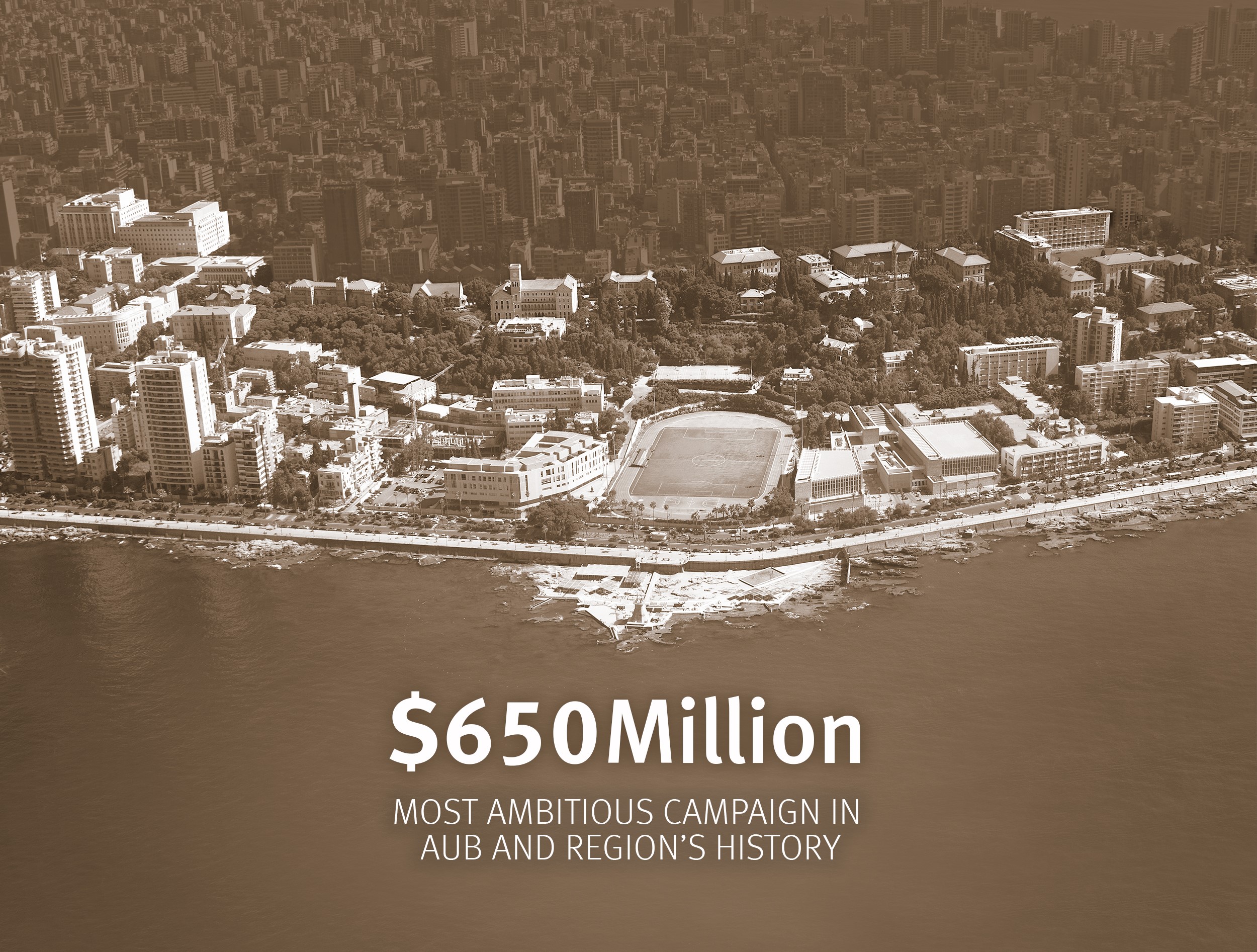 The threads of the American University of Beirut are woven deeply into the fabric of Beirut, Lebanon, the region, and the world. AUB—through its students, faculty, and greater community—has been a transformative leader in humanities, natural sciences, health sciences, medicine, business, engineering, agriculture, architecture, and the arts reaching back 150 years.
Our University is a home for seeking and creating knowledge through thoughtful and informed debate. We encourage curiosity, questioning, and open discussion as a means of developing ideas that might help all—as our motto states—have life, and have it more abundantly.
AUB has substantial impact on the region—from the positions our graduates hold, to outreach initiatives in the community, to the active research and medical care we provide.
But yesterday's achievements cannot overcome the complex tests that today and tomorrow bring. We must face the world as it is and continually address emerging needs with passion, curiosity, innovation, courage, and creative thinking.
To ensure the University can continue to inspire current and future generations of smart and able students who can rise to this challenge, we are embarking on a transformative capital campaign, BOLDLY AUB: The Campaign to Lead, Innovate, and Serve.