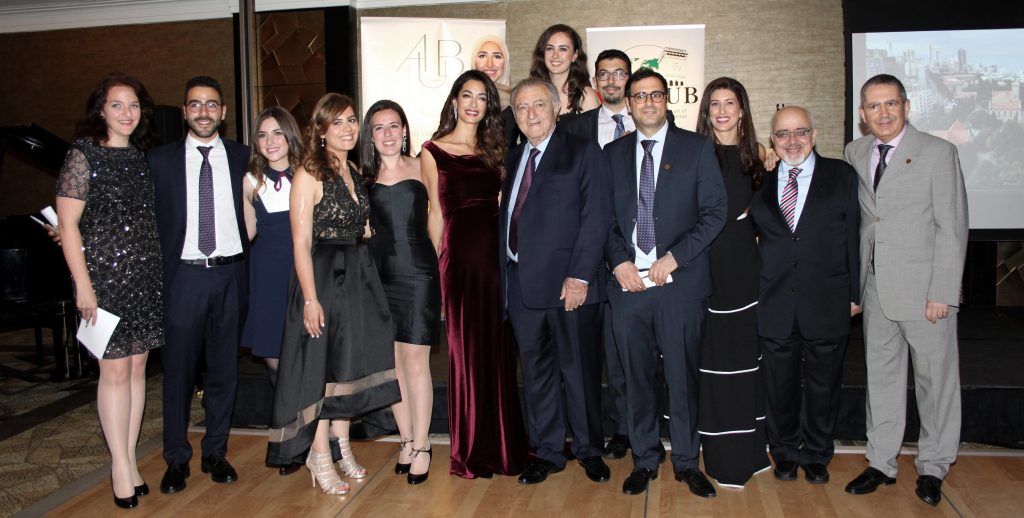 GIVING BACK TO THEIR ALMA MATER; SUPPORT FOR AUB ALUMNI
September 9, 2019
Many AUB alumni go to the UK each year to pursue academic opportunities—and then stay on after they graduate. That's what UK Chapter President Christina Bilalian (BS '06) did. She is a member of a diverse AUB alumni community in the London area that includes men and women of all ages who work in banking and finance, IT, biotechnology, medicine, engineering, public health, pharmacy, journalism, and law. Bilalian is one of the more than 1,000 UK-based alumni who have registered with the chapter. "We know there are many more," says Bilalian, "we would love to hear from everyone."
The UK Chapter was established by a group of alumni in the 1970s that wanted to give back to the university during what they knew was an especially challenging period for AUB. The desire to give back is still strong and can be seen in the enormously successful WAAAUB – UK Limited Endowed Scholarship that is valued at more than $350,000. It has provided scholarships for 36 AUB students since it was established in 2003. Many of these scholarship students have received support for multiple years.
The chapter raises money for its scholarship fund through a number of initiatives including gala dinners. In June 2018, the chapter organized an extraordinary event that was attended by Amal Alamuddin Clooney and her father, and former chapter president, Sheikh Ramzi Alamuddin (BBA '59, MBA '77). Alamuddin Clooney spoke eloquently at the dinner about AUB's impact noting, "for over 150 years, through wars and political violence, including on its own campus, AUB has continued to educate some of the brightest talents of our generation." Her father spoke about the impact that AUB had had on his life: "My lifelong friendships were formed throughout my time at AUB. It has always been part of my life, and always will be."
The chapter has raised money for other initiatives at AUB as well. On May 2, 2019, for example, it teamed up with Lebanese Ambassador to the UK and AUB alumnus Rami Mortada (BA '92) to organize a fundraising dinner at the Embassy of Lebanon in London for the Sickle Cell Fund at AUBMC. Mortada says that being an alumnus makes his current assignment "particularly rewarding," enabling him to "serve both my country and university at the same time. You don't have to be an AUB alumnus," he says, "to recognize the transformative effect AUB has had in Lebanon and the region. Highlighting the AUB legacy of inclusiveness and enlightenment is much needed in our world today."
The chapter is proud of its fundraising success. It is just as proud, however, of its efforts to bridge the gap between AUB and the UK and to support both new and established alumni. It organizes social events, for example, to help recently arrived AUB alumni adjust to life in the UK. Long-time London residents also appreciate the chance to get together with alumni for drinks after work, bowling night, Lebanese brunches, picnics in the park, Christmas parties, guest lectures, and book launches. "London is big city," explains Bilalian. "It can be quite daunting and difficult to find your niche. The alumni chapter gives new alumni a sense of belonging and support. Many start long-term friendships through our chapter. Others have made connections that have helped them progress in their careers and find jobs."
One of the ways that the chapter helps recent AUB graduates is to organize and/or promote career networking events such as the one that took place at the Embassy of Lebanon on June 12, 2019. Lebanese Minister of Foreign Affairs and Emigrants Gebran Bassil (BE '92, ME '93) chaired a panel discussion with experts from economics, medicine, finance, technology, shipping and logistics, cyber security, petroleum studies, and journalism.
"Every year brings a fresh cohort of AUB alumni to London for graduate school and work opportunities," says Bilalian. "The UK Chapter is always here to welcome them."