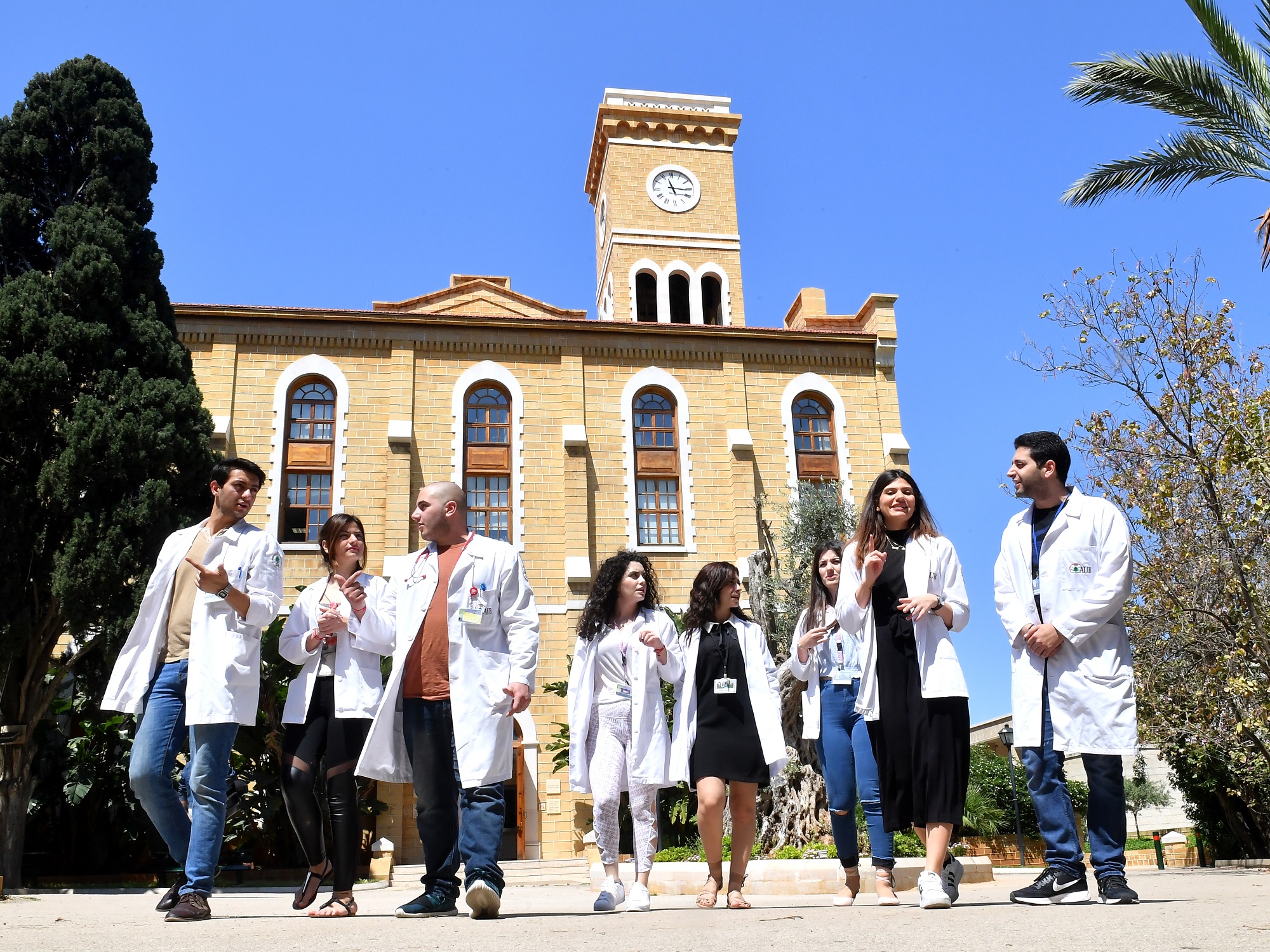 Enhancing Healthcare
In the field of medicine and health, we have adopted an ambitious vision for the future in our strategic plan, "AUBMC 2020", which is propelling the AUB Medical Center, the Faculty of Medicine, and medical care in the region to new levels of excellence, transforming the delivery of healthcare.
The new AUB Medical Center—a cornerstone of this vision—will be recognized as the leading academic medical center in Lebanon and the region.
To realize this vision, AUBMC will:
Provide patients with the highest standard of patient-centered care
Construct a state-of-the-art $400 million Medical Complex
Recruit additional top-caliber faculty
Establish clinical and research centers of excellence
Create strategic partnerships and collaborations locally, regionally, and internationally
Support local and regional patients with limited resources, ensuring that access to high-quality care is available to everyone who needs it
Alongside the state-of-the-art AUBMC, the university is creating the region's first Health Sciences Center, combining Medicine, Health Sciences, Food Sciences Business, Engineering, Nursing, and other disciplines to develop a sustainable global health sciences initiative that focuses not just on disease but also on maintaining health. Our Global Health Initiative addresses global health challenges with a focus on context and sustainable impact by employing an interdisciplinary approach. AUB's Health 2025 Vision will develop an all-encompassing approach to human health, including nutrition, agriculture, nursing, public health, science and clinical medicine, ensuring that we develop, integrate and apply comprehensive health approaches to Arab societies that badly need them.