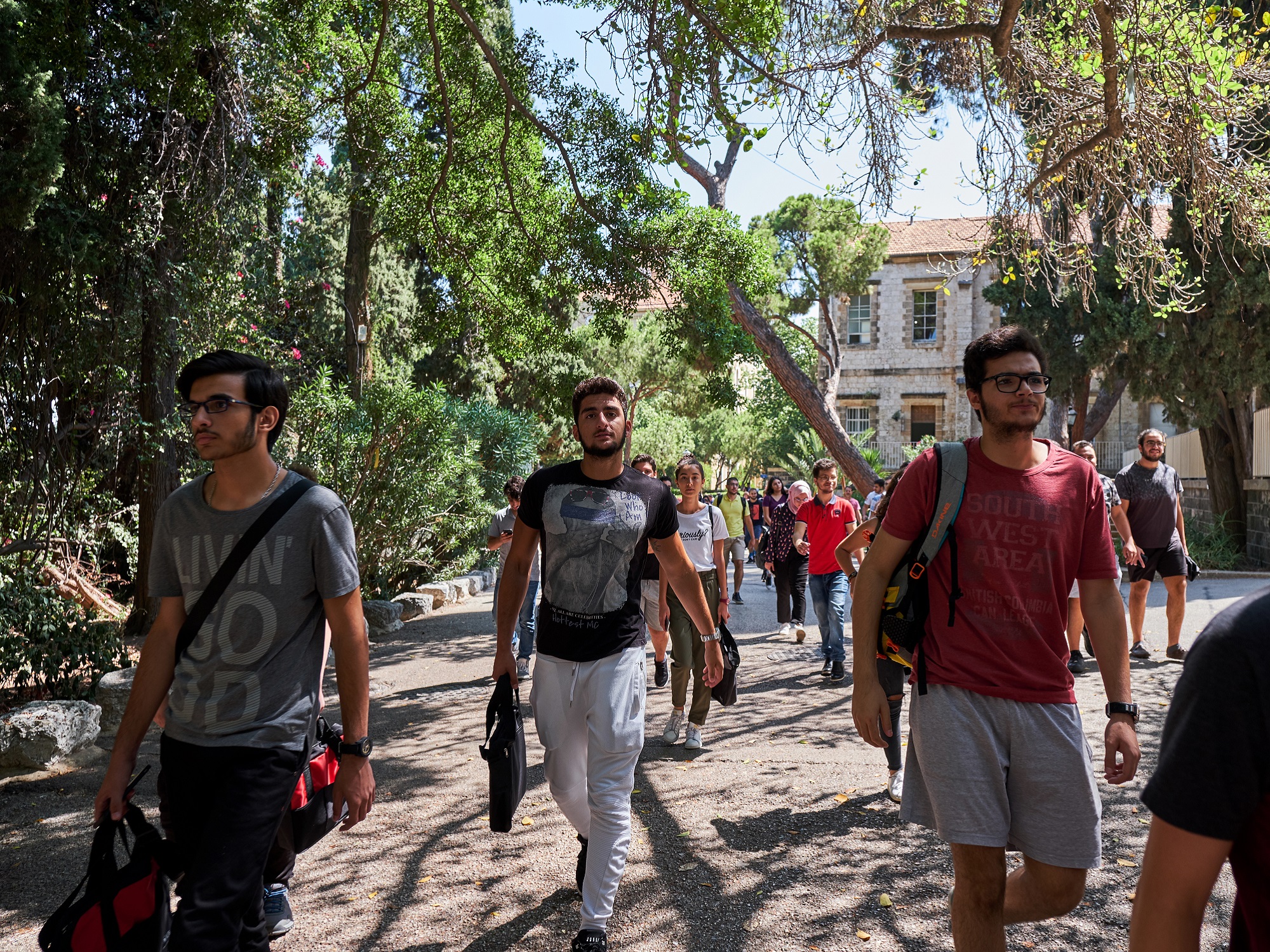 Ensuring Sustainability
Like any other storied institution, AUB must balance the need to keep current with today's educational demands and long-term sustainability.  The Boldly AUB campaign will always seek to enhance our relevance, excellence and impact without compromising sustainability.
Ensuring sustainability of our strategic purpose has a threefold meaning: economic sustainability, cultural sustainability, and environmental sustainability. We must consider all three elements as we move forward.
Spiraling costs of higher education threaten to make universities the world-over into amenities for the economically elite, rather than the intellectually elite, reinforcing exclusivity rather than fostering diversity. Institutional scholarships are powerful weapons in countering that threat.
This campaign will build a substantial financial aid program to ensure that no academically talented and deserving student is denied access to the university because of lack of funds. Building financial aid resources will continue to be our top fundraising priority. A diverse student body is vital to our ability to spread the values of tolerance, mutual respect, integrity, and civic responsibility that are central to AUB's mission.