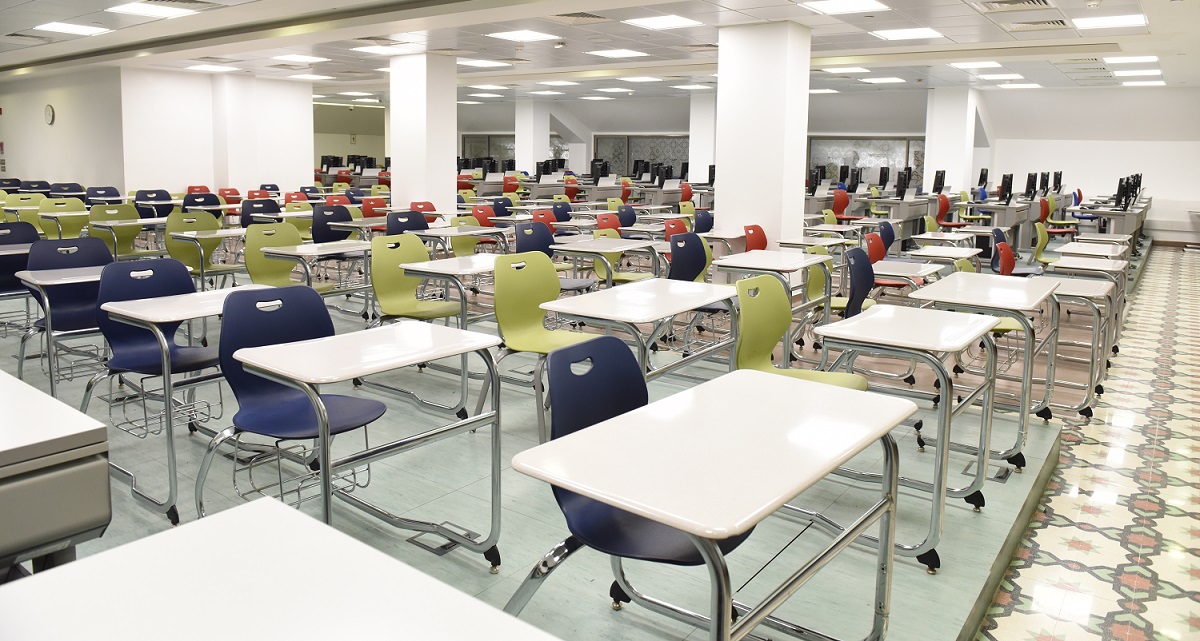 A gift to assist AUB to strive and continue its noble mission
November 13, 2020
"I am but one of many who believe in the mission of AUB," explains Dr. Samer Kamil Al-Rayyes (BS '81, MD '85). "During these trying times, all of us who believe in what this great institution stands for should come together and do what we can to assist it to strive and continue its noble mission." This is what Al-Rayyes has done, making a generous gift to AUB, and to establish the Samer and Hiba Al-Rayyes Endowed Scholarship to support students from Aley.
In recognition of Dr. Al-Rayyes's long-standing support for his alma mater, and his most recent gifts, AUB is naming Nicely 500 in his honor.
Commenting on the Al-Rayyes gift, AUB President Fadlo R. Khuri noted, "Dr. Al-Rayyes has been a good friend of AUB for many years – one of many exceptional members of our community in Kuwait. He is always thinking of the welfare of AUB students, as evidenced by the scholarships that he and his wife Hiba have been providing for many years, and now with the naming of the most well-known student exam hall at AUB."
Every undergraduate student takes classes in Nicely Hall during their time at AUB – including Al-Rayyes. Many AUB students are especially familiar with "Nicely 500" – now the Dr. Samer Kamil Al-Rayyes Hall – as it is the most heavily used exam room on campus.
Al-Rayyes has stayed in touch with his alma mater over the years and is the father of an AUB graduate: His daughter, Jana, earned her BBA degree in 2014. Al-Rayyes lives and works in Kuwait where he is the managing director of the Inaya Medical Center. He is also a member of the Board of Directors of the American International School of Kuwait, which was founded in 1991 by his late father, Dr. Kamil Al-Rayyes, who was a highly respected internist in Kuwait.
One of the concerns that prompted Al-Rayyes's gift was the impact that the economic crisis in Lebanon is having on current AUB students. "Students need all the help they can get. Too many of them are struggling financially and so are finding it difficult to continue their educations," he says.
"We are especially grateful to Dr. Samer for his generous and timely gift," commented VP for Advancement and Business Development Imad B. Baalbaki, PhD. "He is an AUBite at heart, through and through – motivated to give to his alma mater to help other AUBites who need assistance during these difficult days."