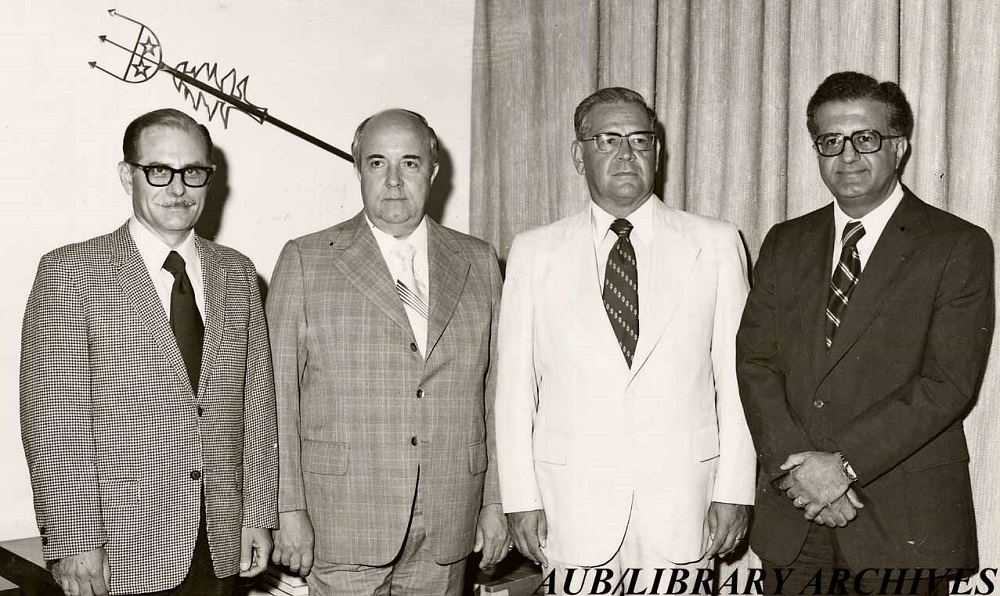 Gangarosa family establishes endowed chair for safe water and sanitation at FHS
August 27, 2020
It is impossible to overstate the importance of safe water – or the contribution of Dr. Eugene J. Gangarosa to improving people's access to safe water. It has been his life's work dating back to World War II when he was involved with rebuilding the water system in war-torn Naples, Italy (1). His appreciation of the importance of water safety dates back even further and is deeply personal: four of his mother's first five children died of childhood infectious illnesses that are often attributable to poor water and sanitation.
For Gangarosa, addressing the issue of access to safe water is part of a much broader commitment to social justice. He has always been a powerful voice for the "have nots" – the 85 percent of the world that "is unserved or underserved in its health needs." As Gangarosa points out, so many deaths in the developing world are preventable: they are due to "diseases of filth, poverty, and poor sanitation (2)." When people have access to safe water, fewer people – especially children – die of these diseases.
The Gangarosa family recently made a gift to AUB to establish the Gangarosa Family Endowed Chair for Safe Water and Sanitation. "All of us at AUB are deeply grateful to the Gangarosa family for this extraordinary gift that will support ongoing and critically important efforts at FHS to address issues related to water, sanitation, and hygiene (WASH) in the Global South, focusing especially on the needs of the Arab world," said President Fadlo Khuri. The Gangarosa Chair at FHS will work closely with Dr. Christine Moe, the Eugene J. Gangarosa Professor of Safe Water and Sanitation and the director of the Center for Global Safe Water, Sanitation, and Hygiene at Emory University. "Gene and Rose Gangarosa have amazing vision, persistence, and generosity. They have planted 'WASH seeds' at several academic institutions which will grow and strengthen public health capacity in WASH research, training, and problem-solving for decades. We look forward to building our ties with AUB and FHS to tackle WASH challenges in the Middle East and the Global South," said Moe. Gangarosa hopes that the Gangarosa Chair at AUB will lead eventually to the establishment of a WASH Center at AUB – and that it and the WASH Center at Emory University will be part of a network of WASH centers around the world helping to make "our global village a better place."
Dr. Gangarosa and his family, his wife, Rose, his late daughter Peggy, and two of his sons, Ray and Paul, have made many philanthropic gifts to the Emory Rollins School of Public Health, the CDC Foundation (where they established the Gangarosa Endowment for Safe Water in 2000), and the College of Charleston (where Paul teaches public health courses). "We could not be more proud of our parents, who celebrated their 70th wedding anniversary on August 19, 2020. They are the perfect couple and have been a lifelong inspiration to all of us," said Ray.
His family shares Dr. Gangarosa's commitment to social justice – a commitment that has informed Gangarosa's career choices including the decision to accept the invitation from President Harold E. Hoelscher to join AUB as the founding dean of the Faculty of Health Sciences in 1978. "AUB's history was in keeping with my own philosophy of social justice," he says (3). During his three years at AUB, Gangarosa introduced a new curriculum for the MPH degree program, which remains the faculty's flagship program. Under his leadership, enrollment at FHS and the income that the faculty generated for the university through the Research and Development Administrative Center increased dramatically. Rose, who had been an English teacher and principal when the Gangarosa family lived in Lahore, Pakistan, worked as a library assistant at AUB. When the Gangarosas left Beirut in 1981, she donated her Steinway grand piano to Marquand House, the president's home on campus.
Although he stepped down as dean almost 40 years ago, Gangarosa has stayed in touch with AUB over the years and has always been a treasured member of the AUB family. He has known AUB President Fadlo R. Khuri since Khuri was a student at IC. The president's late father, Dr. Raja N. Khuri, who was dean of the Faculty of Medicine at the time, met Gangarosa and his family at the airport when they arrived in Beirut in 1978. (Dr. Khuri is far right in the photo at the top of the page that was taken in 1979 with, from left to right, Dr. Gangarosa, AUB President Hoelscher, and FAFS Dean Fischer.) Gangarosa and FHS Dean Iman Nuwayhid met in 1980 when Gangarosa was FHS dean and Nuwayhid was a medical student at AUB.
FHS recognized Gangarosa as its founding dean during its 60th anniversary celebration in 2014 as the first school of public health in the region. Reflecting on Gangarosa's career, Dean Iman Nuwayhid, commented, "In addition to his passion for safe water, Dr. Gangarosa is credited for discovering that the inner lining of the intestine is not damaged by the cholera agent. This scientific breakthrough paved the way for the discovery of the Oral Rehydration Solution for the treatment of patients with cholera and all other diarrheal diseases, thus saving millions of lives annually. He also has played an important role in CDC's development of in-home point-of-use safe water systems. He was an institution builder as well. In addition to his contribution to FHS at AUB, he played a key role in the establishment of the Rollins School of Public Health at Emory University." In 2019, Nuwayhid invited Gangarosa to critique the reaccreditation report that the faculty prepared for the Council on Education for Public Health.
"It is especially meaningful for all of us at FHS that the first endowed chair at our faculty will be the Gangarosa Chair – named for someone who has always stood for social justice," added Nuwayhid.
(1)https://sph.emory.edu/news/news-release/2020/02/gangarosa-dept-eh.html
(2)Dr. Eugene J. Gangarosa, "Proceedings of the Conference on Human Resources for Technology Transfer in Primary Health Care," Faculty of Health Sciences, American University of Beirut, April 16-20, 1979.
(3)Dr. Eugene J. Gangarosa, "Academic Public Health Amidst Chaos: My Experiences During the Lebanese Civil War (1978-81) at AUB's School of Public Health – From Peril to Onset of Recovery," page 8.