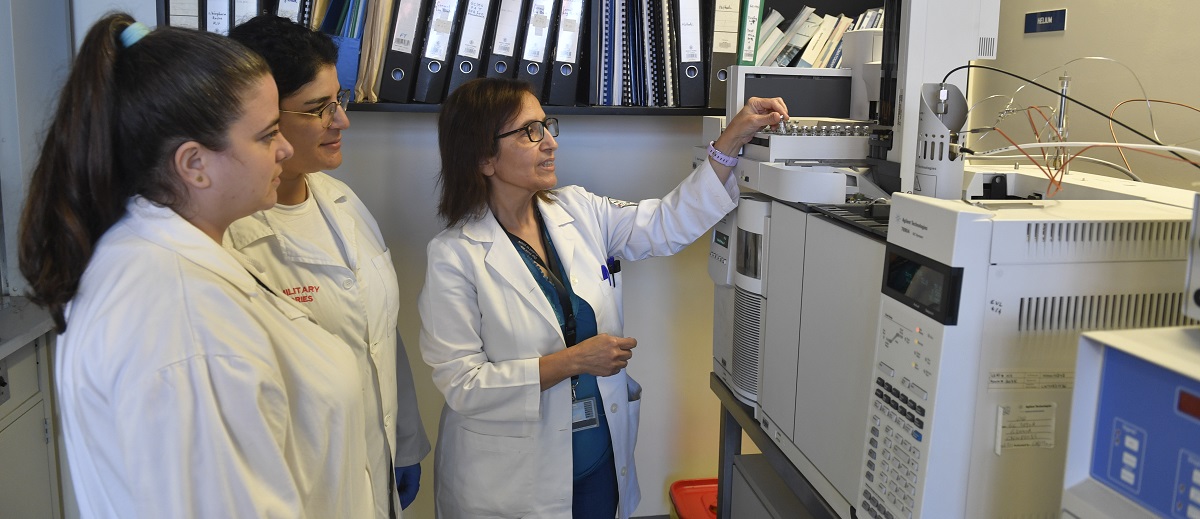 LEAF: Testing you can rely on for Lebanon and the region
February 16, 2023
The Laboratories for the Environment, Agriculture, and Food (LEAF) at the American University of Beirut (AUB) is a full-service testing and research laboratory specializing in environmental, agricultural, and food services. They offer services in a wide range of areas, including environmental engineering, sanitation, pharmaceuticals, food, agriculture, and industrial activities. "If you need something tested, we are the 'go-to' place," says Dr. Mohamad Abiad, professor of food processing and packaging at AUB's Department of Nutrition and Food Sciences and LEAF director.
More and more people are taking advantage of LEAF's exceptional services. In 2022 alone, LEAF performed more than 20,000 tests on 1,800 samples – including testing and treating grains in the aftermath of the catastrophic August 4, 2020, explosion in the Beirut port; testing for cholera and other biological and chemical contaminants in water and environmental samples; and testing dialysate water samples from hospitals across Lebanon. The list of LEAF clients and partners includes the Lebanese Army, the Ministry of Environment, the Ministry of Industry, the Ministry of Economy and Trade, the Ministry of Public Health, the Beirut Port Authority, Lebanese Customs, the United Nations Development Programme (UNDP), the United Nations Environmental Programme (UNEP), and the Litani River Authority – and it continues to grow. "People know that we are a trusted partner – and are confident in our results," explains Abiad.
Another way in which LEAF is having an impact is through its training activities. "We are able to work with clients and provide them with exactly the type of training they need," says Abiad. That's what LEAF did for officers and cadets from the Chemical, Biological, Radiological, and Nuclear Defense (CBRN) Company, Engineering Regiment of the Lebanese Armed Forces (LAF), and the Military Police of the LAF working with partners to provide hands-on training on microbiological and chemical sample handling and testing. One of LEAF's most recent initiatives is with the American Curriculum Foundation to conduct a series of laboratory training and capacity-building services for various private and public sector stakeholders in Iraq.
"With more funding, we could do so much more," says Abiad. "The needs in this area are enormous."